Bowda
Your Social Media Checklist for 2020
Welcome to the roaring 20s!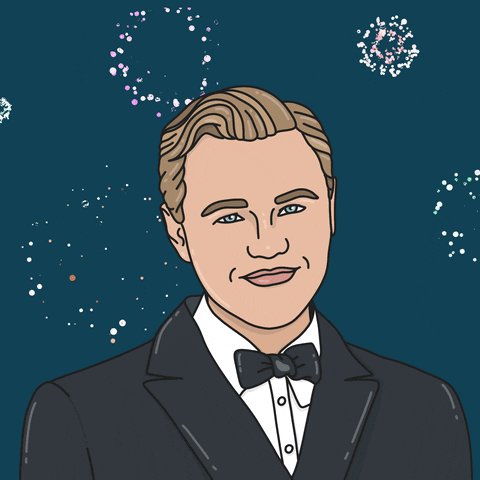 It's not only a new year, but also a new decade - and that is certainly exciting. While all the focus of the New Year was on sharing Top Nines and finding juuust the right pictures to encapsulate the 10 Year Challenge, it's time to talk about the predicted social media trends of 2020. You've likely seen list after list of what the expected trends for the new year are, but we thought we'd take it a step further and tell you how you can actually start incorporating those trends into your online efforts today.
Ready to dive in?
Your Social Media Checklist for 2020
Do you have a communications plan and/or social media strategy?
Why? Having a plan in place for the upcoming year will help ease your workload in the long run and put you in a better position to start connecting with your customers in a meaningful way. Creating brand awareness and brand loyalty will ultimately drive your sales and build trust.
How to: A strategy defines the way your business will communicate to your clientele on any given platform. If you don't have a plan yet, the best place to start is by establishing your marketing goals and objectives such as: grow brand awareness, drive sales, etc. (Luckily, this is also something we specialize in and can always lend a hand!)
Does your social media strategy include private channels (not just public ones)?
Why? Engaging in one-on-one conversations with your customer is where you'll see the biggest shift in 2020. Your public feed will still be your go-to for awareness (52% of online brand discovery still happens in public spaces) but more customer relationships and brand loyalty will be built through the increased use of private channels.
How to: With more and more emphasis being placed on private channels, there's no better time to integrate them into your strategy. You can do so by explicitly promoting the use of direct messaging, automate the easy stuff when you can, and keep private channels private and personalized.
Are you leveraging automation appropriately?
Why? To reduce your workload! With such a high influx of direct messaging on private channels for organizations of every size, it's okay to automate the easy stuff. You just have to find a balance that works for you and your customer, like automating your FAQs but have real people tackle the custom questions.
How to: There's a messaging bot out there for you, you just have to find it! Bots can help get the conversation started and facilitate the buyer's journey, but be wary of too much automation. Before buying into the bots, it's important to know what you want (or rather, what you don't want). Scope out other businesses in your industry or that you simply admire to see how they're using automation.
Have you taken the time to assess whether a new trend is right for your brand?
Why? There's no denying TikTok's success, primarily in the Gen Z demographic (16-24 years old), but if that's not your audience, don't jump on the trend. Instead, use its instant success to anticipate the shift in social media and incorporate it into your strategy. For example, at its core TikTok is a platform of real people doing more fun, creative things rather than the carefully curated personas on other channels.
How to: Step back and assess the platform, like TikTok. What makes it so popular? Who are the target demographic? Where are they geographically located? If these answers don't line up with your strategy or target audience, then your time and money are better spent on other platforms.
Are you making video a priority in your strategy?
Why? Although this isn't entirely new to 2020 it's needs to be emphasized: video is still the top performing format across all social media platforms (60% of internet users have watched videos on Facebook, Twitter, Snapchat or Instagram in the last month alone!). A fun and easy way to break in your video skills is experimenting with Instagram stories! Raw, unpolished and authentic content can go a long way on every platform, so much so that even LinkedIn is rolling out a new video feature this year.
How to: Start with something you feel would be visually interesting to your audience. If you're at a loss for what types of videos to start creating, jot down your businesses strengths and unique proposition and find an authentic twist to capture it. If your strength is customer service, try a meet the team video. If your unique proposition is product knowledge, go for an education, how-to video. It's time to pick up your camera (or even your phone) and make video part of your marketing strategy.
Social media is constantly changing and the struggle can be very real when it comes to trying to keep up. The bright side? Where there is change, there is opportunity to grow. If you're overwhelmed by options, or unsure where to even start when it comes to your online presence, our Social Media Checklist is a quick and easy "How To" to bring you up to date on trends for the new decade and help you kick off 2020 on the right foot.
Arguably, does anything really feel as good as ticking items off a checklist? We didn't think so. Start ticking those boxes!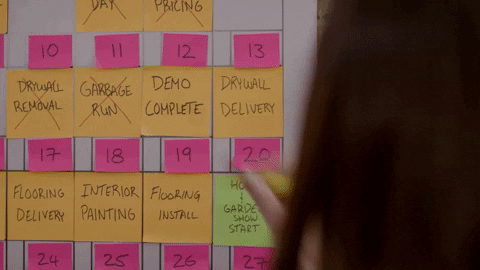 We want to hear from you! What trends are you trying out this year?